PG-13, Focus Features (2017), 124 minutes, Niki Caro Director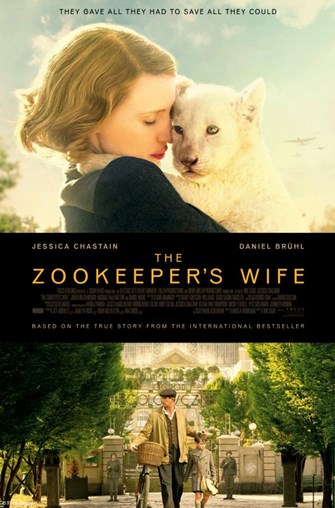 The Zookeeper's Wife tells the account of keepers of the Warsaw Zoo, Antonina and Jan Zabinski, who helped save hundreds of people and animals during the German invasion.
Cast: Jessica Chastain, Daniel Brühl, Johan Heldenbergh, Michael McElhatton, Iddo Goldberg
The SFPL Library for the Blind and Print Disabled invites you to join us for an audio-described film. Audio-described films include a second soundtrack to describe the sets, costumes and any visual cues that the director uses to establish place, create mood and foreshadow events.
Events for adults and children dealing with disabilities, their families, friends and allies.
Upcoming Events
Tuesday, November 21, 2017, 8:30 am

Tuesday, November 28, 2017, 8:30 am

Tuesday, December 5, 2017, 8:30 am
Upcoming Classes
Thursday, November 30, 2017, 5:30 pm

Thursday, December 7, 2017, 5:30 pm

Thursday, December 14, 2017, 5:30 pm