From Walt Disney Animation Studios comes "Moana," a sweeping, CG-animated feature film about an adventurous teenager who is inspired to leave the safety and security of her island on a daring journey to save her people. Inexplicably drawn to the ocean, Moana (voice of Auliʻi Cravalho) convinces the mighty demigod Maui (voice of Dwayne Johnson) to join her mission, and he reluctantly helps her become a wayfinder like her ancestors who sailed before her. Together, they voyage across the open ocean on an action-packed adventure, encountering enormous monsters and impossible odds, and along the way, Moana fulfills her quest and discovers the one thing she's always sought: her own identity.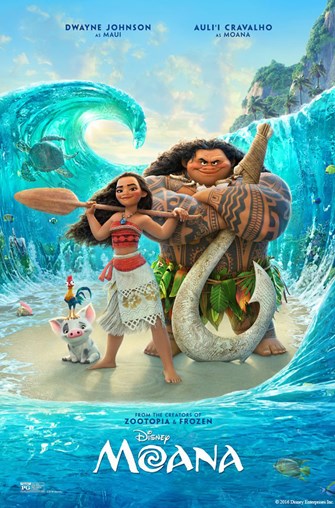 Moana (2016) PG, Walt Disney Pictures, 113 minutes
Directors: Ron Clements, John Musker
Cast: Auli'i Cravalho, Dwayne Johnson, Temuera Morrison, Rachel House, Nicole Scherzinger
The SFPL Library for the Blind and Print Disabled invites you to join us for an audio-described film. Audio-described films include a second soundtrack to describe the sets, costumes and any visual cues that the director uses to establish place, create mood and foreshadow events.
Short animation or live action movies, often based on children's books.
Events for adults and children dealing with disabilities, their families, friends and allies.
Upcoming Events
Tuesday, December 19, 2017, 8:30 am

Saturday, December 23, 2017, 3:00 pm

Tuesday, December 26, 2017, 8:30 am
Upcoming Classes
Thursday, December 21, 2017, 5:30 pm

Thursday, December 28, 2017, 5:30 pm